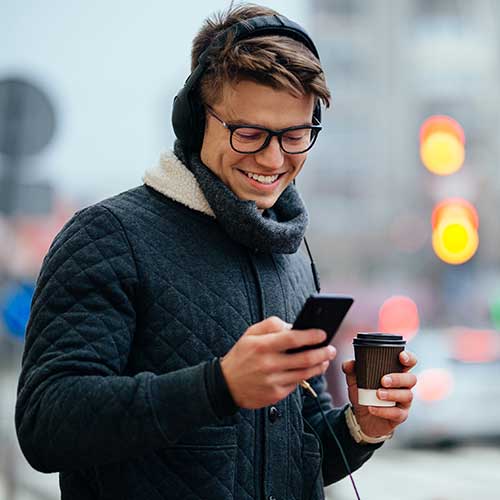 Your Local Eye Doctors in Lakewood, CO.
Hablamos Español
We provide complete family eye care at our Lakewood eye center.
Hablamos Español!
At our Lakewood location, our team speaks fluent Spanish.
Your content goes here. Edit or remove this text inline or in the module Content settings. You can also style every aspect of this content in the module Design settings and even apply custom CSS to this text in the module Advanced settings.
Welcome to Black Diamond Eye Care, the trusted and top-rated optometrists and eye doctors in Lakewood, CO. Our commitment to expert eye care and our passion for serving our Lakewood community make us the go-to choice for individuals and families seeking top-notch vision services. At Black Diamond Eye Care, we take pride in our ability to provide exceptional care for all of our patients. We serve our Colorado patients from Denver, Lakewood, Englewood, Littleton, Columbine, Morrison, Golden and Wheatridge.
Our team of skilled professionals is dedicated to helping you achieve optimal eye health, ensuring you can enjoy clear vision and a high quality of life. Whether you need a routine eye exam, corrective lenses, or more complex eye care treatments, we have the tools, skills, and expertise to ensure your needs are met with precision and care. We understand the importance of healthy eyes and the role they play in our everyday lives. That's why we are committed to providing compassionate and comprehensive care that puts your needs and comfort first.
It is our mission to create a welcoming and friendly environment that fosters trust and comfort for all our patients. At Black Diamond Eye Care, we leverage the latest technology and techniques to provide the best possible care to our patients. From innovative diagnostic tools to advanced treatment options, we invest in the latest tools and equipment to ensure that you receive the highest quality care.
We take pride in the relationships we build with our patients, and we consider it a privilege to be your trusted partner in your journey towards better eye health. Whether you're dealing with a vision issue or simply need a routine check-up, you can count on us to provide expert care and personalized attention that meets your unique needs.
If you're looking for a reliable and compassionate optometrist and eye doctors in Lakewood, CO, you've come to the right place. Schedule an appointment with us today, and discover the Black Diamond Eye Care difference.
8585 W. 14th Ave., Suite C
Lakewood, CO 80215
Mon-Wed: 8:30am – 5:30pm
Thurs: By appointment only
Fri: 8:30am – 5:00pm