See The Best You Ever Have!
Our mission is to make selecting glasses a fun, personal, and beneficial experience!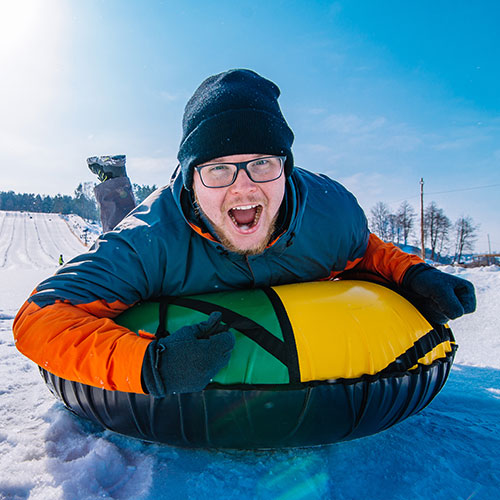 Eyeglass Lenses
We understand that choosing the right options for your lenses can be daunting. There are so many options in the material choices and lens coatings.  Our opticians are ready to help explain these options and help you decide what is best to get in your lenses. Our opticians also understand the complexities of multi-focal prescriptions and other unique situations to help you see the best you ever have!
Black Diamond Eye Care uses the most advanced eye care options in all designs of lenses, with an emphasis on Shamir Freeform Digital Lens products. For multifocals, Shamir Autograph Intelligence and Shamir Workspace that we can team with Shamir Blue Zero to block high energy visible (HEV) light from the 415nm – 435nm blue light spectrum.
The technology doesn't stop with multi-focals (or 'progressives' as many know them), but follow right on in to our digital single vision lens offerings from both Shamir (Autograph 3 SV) and Essilor (Eyezen) that offer HEV light protection, eye strain reduction and clarity of vision, lens edge to lens edge.
Black Diamond Eye Care is proud to offer in-house lens fitting at the Castle Pines location.  This means with stock single vision lenses we can offer a fast turn around of your new eye wear, and are no longer required to send most patient frames to our manufacturing labs for fitting your new lenses.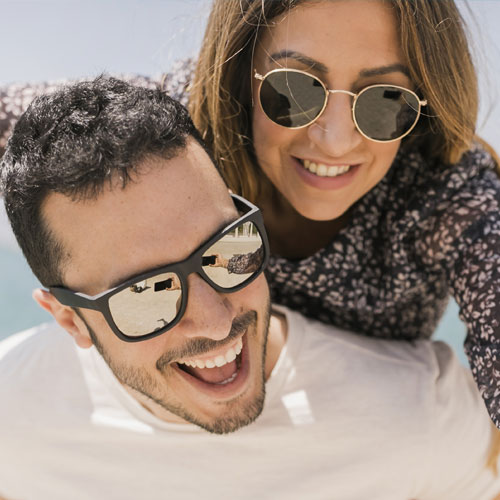 Sunglasses
With the wide variety of lens options available, you can customize your sunglasses to meet your visual, protection, performance and comfort needs. Sunglasses protect your eyes from harmful ultraviolet (UV) radiation, which is present even on cloudy days. Quality sun-wear provides 100 percent UV protection and can significantly reduce the risk of vision problems caused by sunlight such as cataracts and retinal damage. Our optical has a huge selection of great sunglasses from sporty to fashion-forward. Come check out our great selection!
Black Diamond Eye Care is an authorized retailer for high quality custom prescription sun wear from Maui Jim  and Oakley that feature both UV protection and activity specific polarised and non polarised options.
Our opticians have received comprehensive training on Oakley Prizm lenses and Maui Jim and can offer an array of genuine lens products for sport and fashion and offer options for coverage using some vision plans.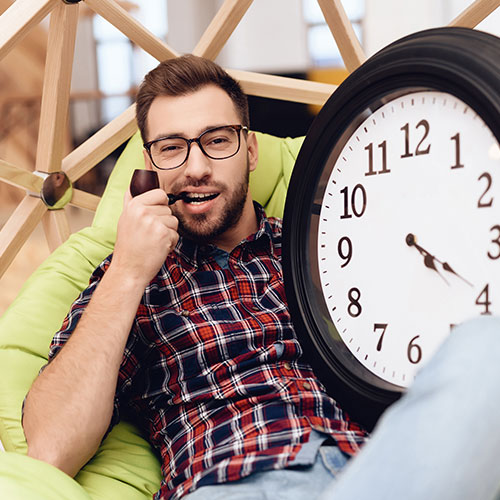 Frames
Selecting your lenses and frames is a very personal choice. A wide variety of options are available that can be tailored to suit not only your medical needs but also your fashion preferences.
Highlight your features, play with color, and improve vision for different functions such as reading, driving and playing sports. With so many frame and lens options, the experience can be daunting without the right guidance. Black Diamond Eye Care makes the choice easy by providing our patients advice and explanations.
Our optical has the latest styles for men, women, teens and children. We have everything from fashion-forward designer frames to more traditional styles. Materials include strong and lightweight plastic, and metal alloys such as titanium.
Lafont
Ziggy
Tiffany
Coach
Juicy Couture
Oakley
Barton Perreira
Betsey Johnson
Maui Jim
Fysh
Kliik
Evatik
Dragon
Calvin Klein
Vera Bradley
Swiss Flex
LighTec
Oga
Ray Ban
Koali
Lafont
Gucci
Tiffany
Chloé
iGreen
Rip Curl
Rag N Bone
Face a Face
Nine West
Oakley
Barton Perreira
Orgreen
Betsey Johnson
Maui Jim
iGreen Custom
Morel
Nautica
Fish
Kliik
Evatik
Dragon
Prada
Ovvo
Long Champ
Georgio Armani
LighTec
Oga
Ray Ban
Tiffany
Gap
Tura
Ted Baker
Carerra