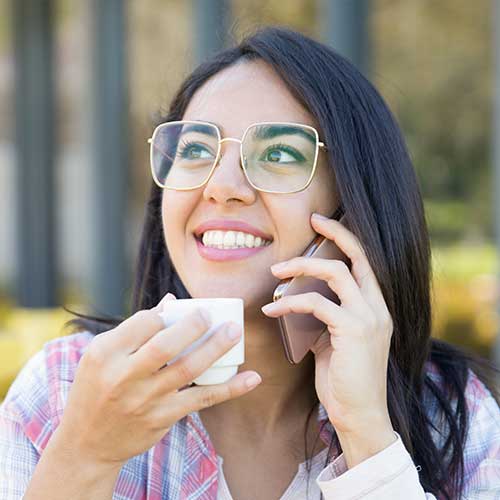 A Leader in Castle Pines Eye Care
Black Diamond Eye Care offers many options for your eye care.
Welcome to Black Diamond Eye Care, where your vision is our top priority. Our expert eye care professionals are committed to providing exceptional eye care services to families in the community. We understand the importance of healthy eyesight and strive to deliver personalized care that meets your unique eye care needs.
As the top Castle Pines eye doctor, in a family-oriented community, we offer a wide range of services to help you maintain optimal eye health. From routine eye exams to the latest treatments for vision correction, our team is dedicated to providing comprehensive care that is both effective and affordable. We use the latest technology and techniques to diagnose and treat a wide range of eye conditions and diseases, ensuring that you receive the best possible care.
As your Castle Pines eye care center, we are proud to offer a range of services that are tailored to meet the needs of every member of your family. Whether you are looking for routine eye exams for your children or have a specific eye condition that requires treatment, we are here to help. Our team of experienced eye doctors and staff are dedicated to ensuring that you receive the care and attention you deserve.
Regular eye care visits are of utmost importance for maintaining optimal eye health and overall well-being. These visits enable early detection and prevention of various eye conditions, including vision problems, cataracts, glaucoma, and macular degeneration. Through comprehensive eye examinations, eye care professionals can identify any underlying issues that may not be immediately noticeable.
By addressing these concerns early on, appropriate treatments or interventions can be implemented to prevent further deterioration and preserve vision. Additionally, routine eye care visits also provide an opportunity to update eyeglass or contact lens prescriptions, ensuring clear and comfortable vision. Don't underestimate the significance of regular eye care visits, as they play a crucial role in safeguarding your eyesight and maintaining a high quality of life.
When you choose our Black Diamond Eye Care location in Castle Pines, CO, you can rest assured that you are in good hands. Our Castle Pines eye care team is committed to providing exceptional eye care services that are both effective and affordable. We believe that healthy vision is essential to overall health and wellbeing, and we are committed to helping you achieve and maintain optimal eye health for life.
Contact us today to schedule your appointment with our Castle Pines eye doctors. We look forward to helping you achieve and maintain healthy eyesight for life!
250 Max Drive, Suite 101
Castle Pines, co 80108
Mon-Thur: 8:30am – 5:30pm
Fri: 8:00am – 5:00pm
Sat: 8:00am – 1:00pm